Siargao isn't all about surfing.

If surfing isn't for you, the swell is too small, or just want to try something else, we offer different activities trips around the island.
You may get sunburnt, feel tired or just feel the need to unwind, but you will never be bored.
YOGA
-
Overall wellness in one session
Island life can get hectic and tiring especially with the surfing and other activities you want to fit into a short period of time. Thiscan create tension in your mind and body. In Kermit, we created a space dedicated to relieve tension in the body, soothe the mind and bring you to a state of calmness and serenity. - the perfect antidote to surfing.

Our in-house instructors are open to changing up the poses to suit your specific needs and skill levels. Kermit classes infuses yin with vinyasa to work on lengthening, strengthening and opening all of the body's tissues, so that you can enjoy the full replenishing benefits of yoga in one session. Sessions also begin or end waaith meditation, to empty the mind and to keep it open to more experiences the island has to offer.
YOGA PRICES
1 Session (1h and 30 min) – Php400 php
3 class pass- 900php
Private Yoga Session 1:1 – By request

Note: There are special discounted rates for local residents.
ISLAND HOPPING
-
Siargao's neighboring islands are just as beautiful and worth seeing, and Kermit is more than ready to give you an island hopping experience like no other.

We will bring you to the bed three islands surrounding General Luna. Naked Island, Daku Island and Guyam Island all of them with mesmerizing views and activities. The trip will last for a whole day, including a delicious and filling local lunch of meat, seafood, rice, vegetables, fresh fruits and booze/beverages of your choice, transportation via Kermit's famous MARAJAW Boat all for only Php1000.
Island Hopping is organised by Kermit X Gwapitos daily. For sign up pass by Gwapitos Shop at Kermit Siargao.
1000 PHP per person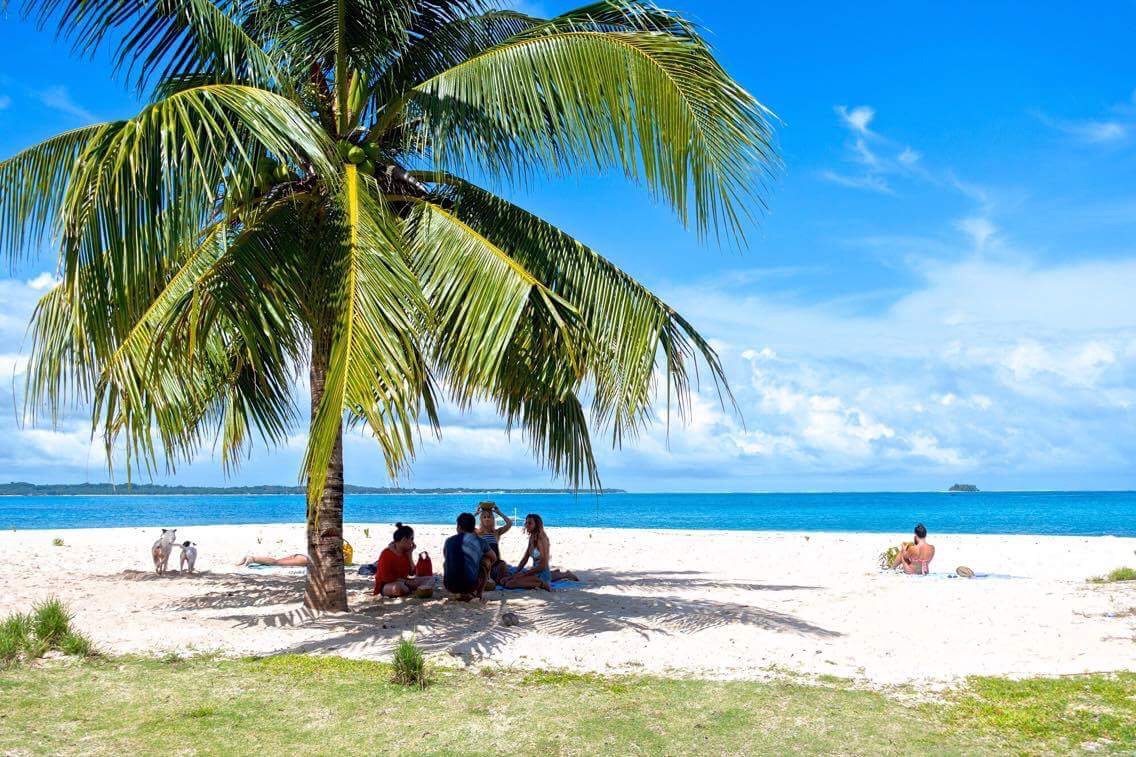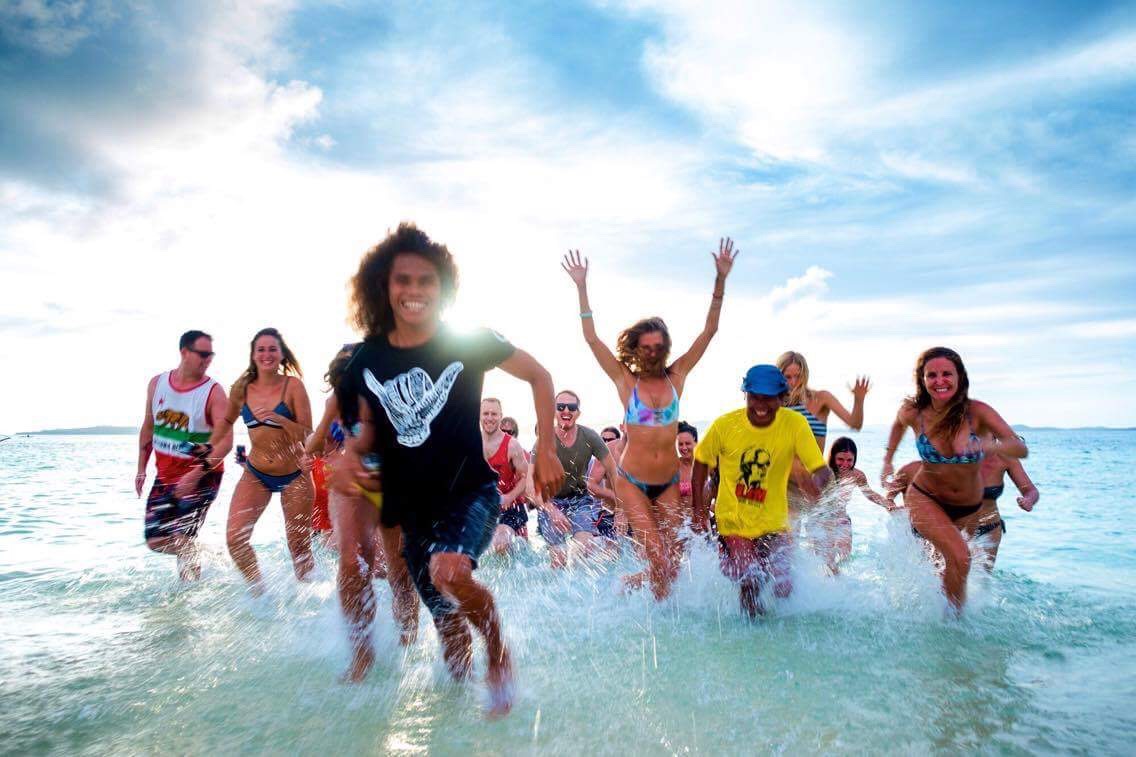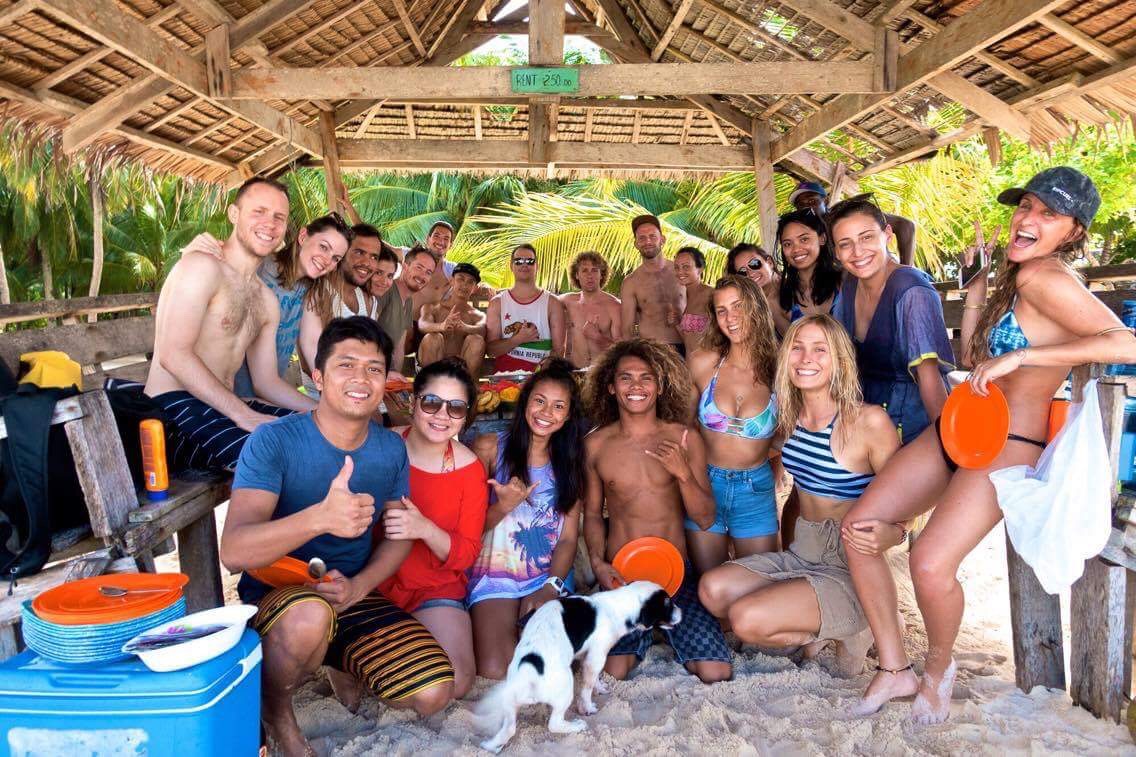 MAGPAPUNGKO ROCK POOLS
-
Trust us, this magical sight is worth the 45 minute drive up north. The Magpapungko National Reserve in Pilar holds the clearest and purest rock pools in the island perfect for swimming, cliff diving and picture taking. Make sure to come at low tide, just ask your local surfers.
SUGBA LAGOON
(CAOB ISLAND)
-
Another breathtaking site in the island is Sugba Lagoon, located right smack in the middle the second biggest Mangrove system in the Philippines. Our Kermit team will bring you there by van transfer, where in you have to take a boat across a mystical mangrove forest. Bask in the crystal clear waters paddle out to nature to the sounds of nature. Come with the Kermit team for only PHP2200 per head inclusive of a BBQ lunch feast, all transfers via van and boat, entrance fee, and stand up paddle boards.
Sugba lagoon is organised by Kermit X Gwapitos every second day. For sign up pass by Gwapitos Shop at Kermit Siargao.
2200PHP per person
STAND UP PADDLE BOARDING
-
A more relaxed alternative to surfing is paddle boarding. Explore General Luna's famous Sugba Lagoon or go paddling around the different surf spots when the waves are smaller. Despite being on your feet, this activity is relaxing and rejuvenating.
Paddle through the island's beaches, lagoons and mangroves with us.
FREE DIVING
-
Explore the deep blue blue with Kermit and Palaka Dive Center, the only international diving school in the island under AIDA. The island's crystal clear water holds perfectly visible sceneries up to 100 meters. Enjoy seeing what lies beneath the deep blue waters of paradise. This exercise also trains you to hold your breath underwater for much longer.
SOHOTON CAVES
-

Known as Siargao's main natural wonder, it's hard to believe a place like this actually exists. Caved, cliffs and lagoons filled zeroth amazing sea creatures and wild life. Prepare yourself for an adventure. A two to three -hour boat ride might not sound enciting, but trust us, it's worth it.
GAME FISHING
-
Siargao is also known for game fishing also known as "deep sea fishing" which is best done during its season (February to May). Arrange a date and learn to catch a beautiful feast all on your own: Big yellow fin tuna, sail fish, mahi mahi and mackerel are easiest to catch during the peak season.